Taxonomy Browser - Search
Using the Search box
Entities and Attributes can be found by typing the Taxonomy Code or the Description in the Search box. 
By Taxonomy Code: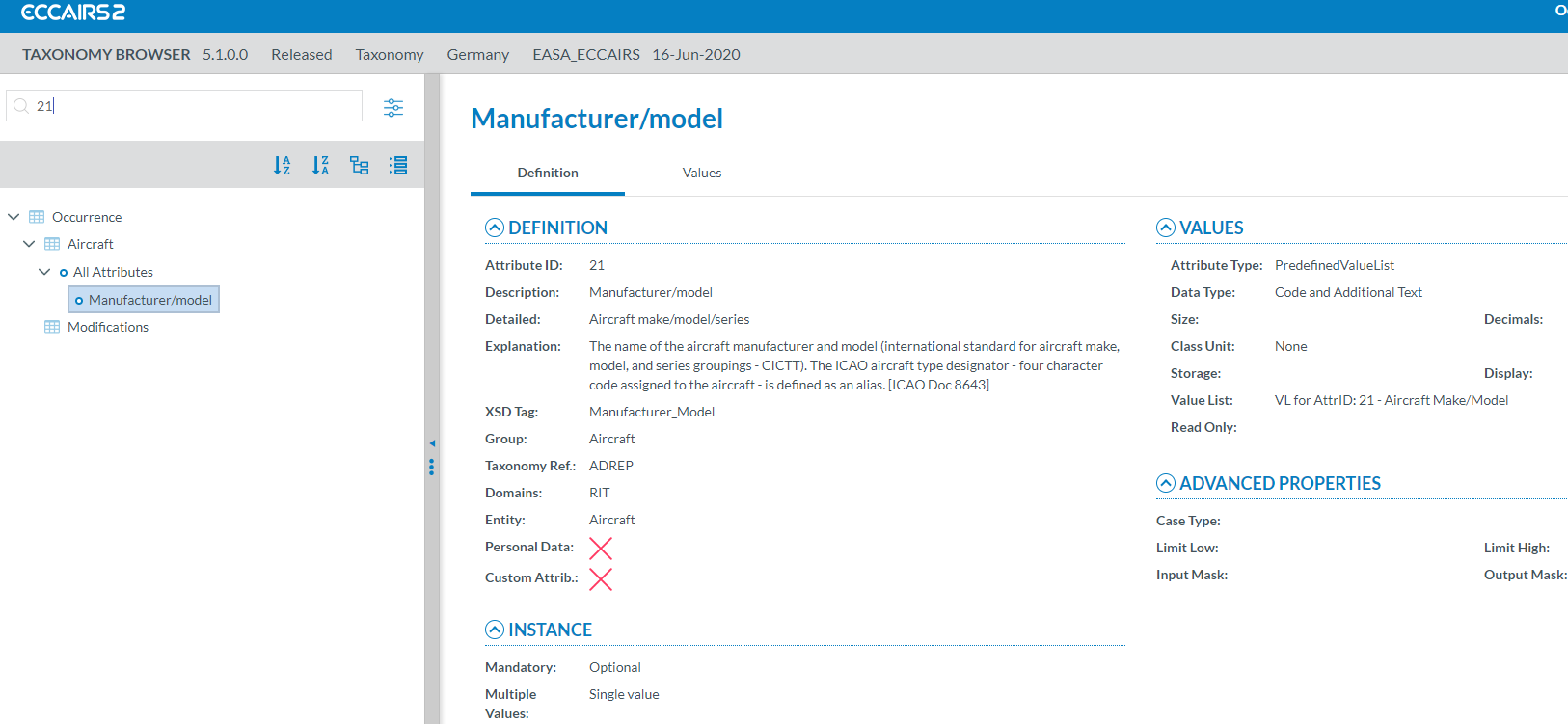 By Description: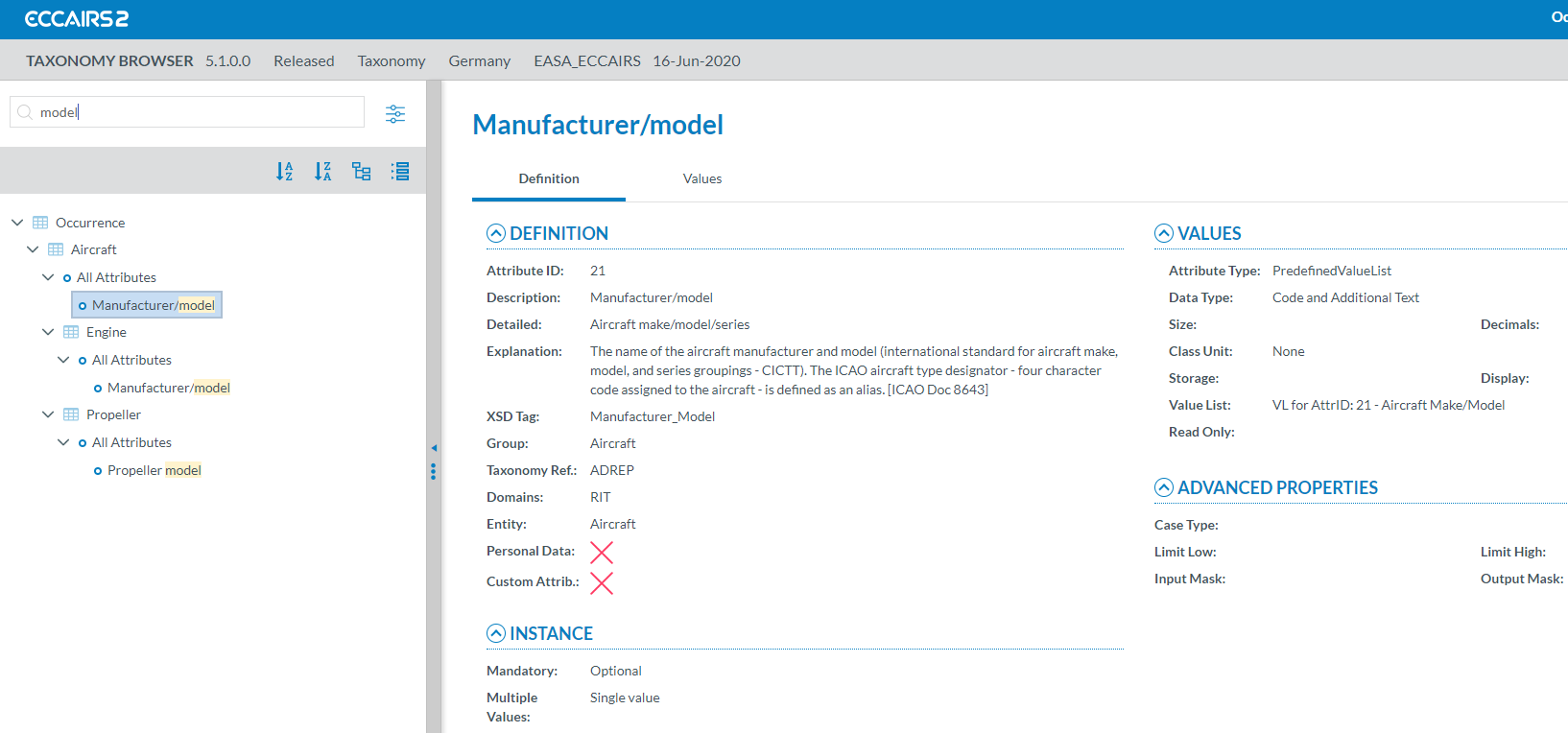 If you click on the 'Advanced search' button, a layer with more filters will be displayed.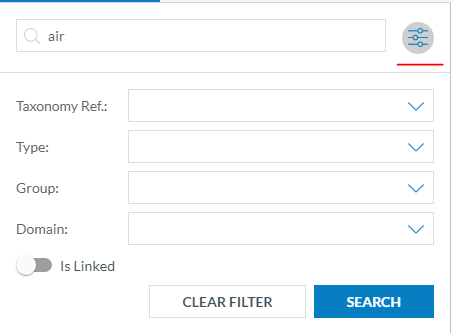 For each filter you can select one ore more values. When you have finished click on the 'Search' button to refresh the tree with your filters.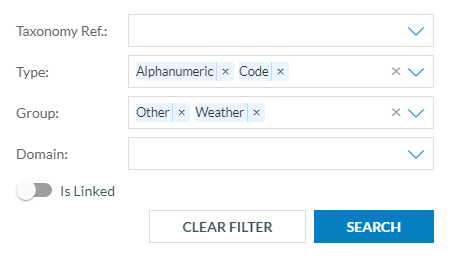 The Taxonomy Tree can be ordered alphabetically by clicking on the 'A-Z' icon or 'Z-A' icon 

You can collapse or expand all item of the Taxonomy Tree with the following buttons: